Introduce: Specialized site to share, guide and update good techniques about programming, applications, servers, blogs, Network cloud, secure storage, ... and New Trends around the world.
---
The new 13-inch MacBook Pro will use the powerful Apple A14Z chip with 12 processing cores, cheaper than the Intel version
---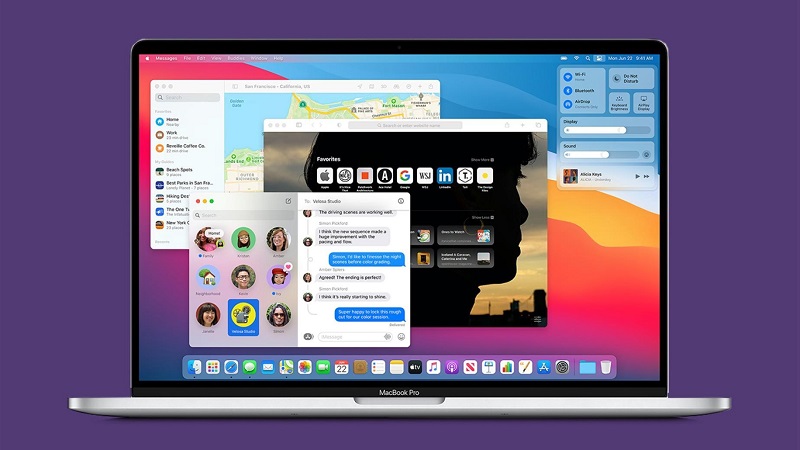 Tonight, Apple will hold the "One More Thing" event, the 13-inch MacBook Pro and the new 13-inch MacBook Air will be present in the event.
According to a recent report, the new MacBook Pro will use a 12-core chip called "A14Z". According to Apple's naming tradition, it can be believed that the A14Z will be fully named A14Z Bionic.
Actually, information about the MacBook Pro with Apple A chip has been mentioned a lot in recent times, but the specific name of the chip has not been disclosed.
MacBook Pro 13in Early 2020 VS MacBook Pro 13in Late 2020- 12 cores "A14Z" Processor VS 4 cores Intel Core i5 / i7 8th gen- Price: Based off of leakersCheaper VS $ 1299Not sure if there is a 4 Thunderbolt 3 ports modelWill keep ya updated

- 0-0-0 (@ 000leaker) November 8, 2020
According to leaker @ 000leaker, the new 13-inch MacBook Air will use an 8-core chip, which is structurally similar to the A14X Bionic. Speaking of this processor, previously leaked benchmarks show that this is an 8-core chip, but it is still more powerful than the 16-inch MacBook Pro on the market.
Based on the above results, the 13-inch MacBook Pro with the 12-core A14Z chip will be a formidable monster in terms of power, especially the cheaper resale price. According to @ 000leaker, the new MacBook Pro will be more affordable than the Intel-based version currently on sale at the Apple Store for $ 1,299.
However, @ 000leaker does not indicate whether the new MacBook Pro will be equipped with a Thunderbolt 3 port. Are you ready to get a MacBook with an Apple A chip?