Introduce: Specialized site to share, guide and update good techniques about programming, applications, servers, blogs, Network cloud, secure storage, ... and New Trends around the world.
---
Galaxy Z Dual Fold design leak: The screen can fold outwards, giving the feeling of using as a compact laptop
---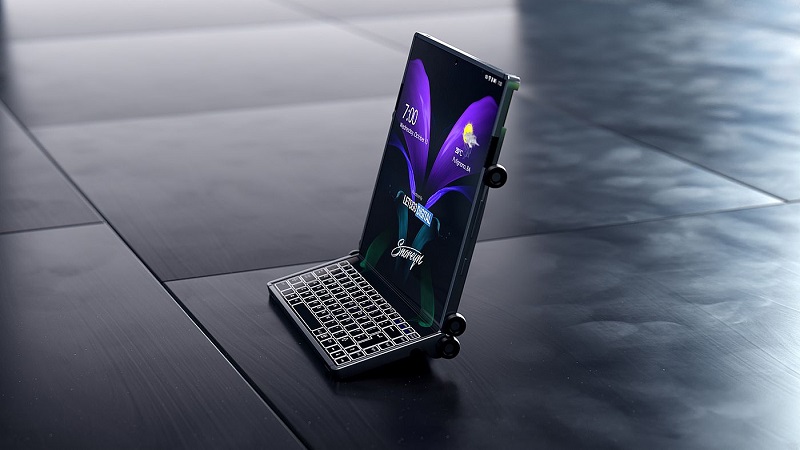 Currently, Samsung has only released smartphones with foldable screens on the inside. However, the company is also considering the possibility of an external monitor foldable as Huawei Mate X . Predictably, the new device will be called Galaxy Z Dual Fold.
In a leaked blueprint shows, phone clamshell Samsung's next can turn into a tablet . According to LetsGoDigital, Samsung Display has registered for a design patent announced by KIPO (Korea Intellectual Property Office) on October 6, 2020.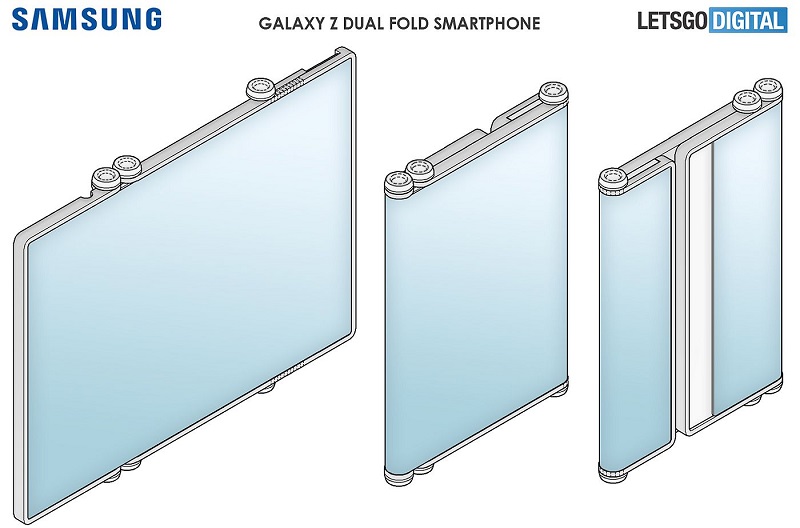 The patent reveals a Samsung phone with a screen that folds outwards. You can rotate both the left and right sides of the screen to the back. When the screen is fully opened, the screen surface is increased by approximately 85%.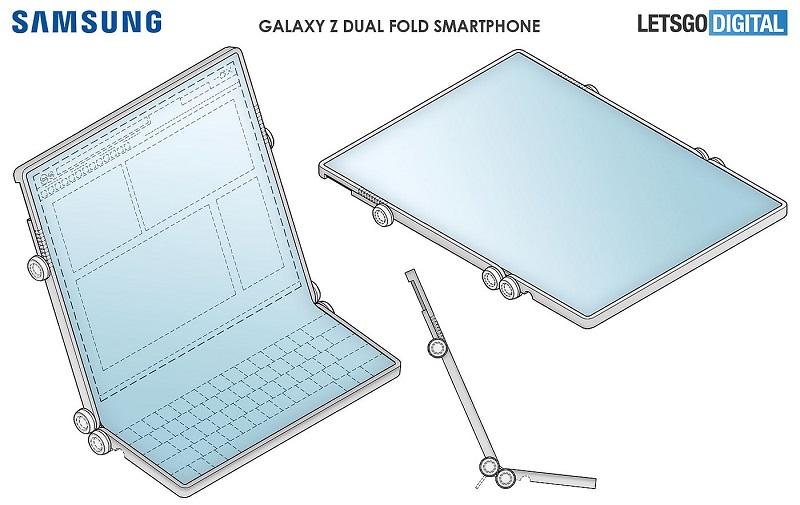 To visualize it better, 3D graphic designer Giuseppe Spinelli has done a series of product renderings. These 3D images are based on patent sketches of Samsung Display.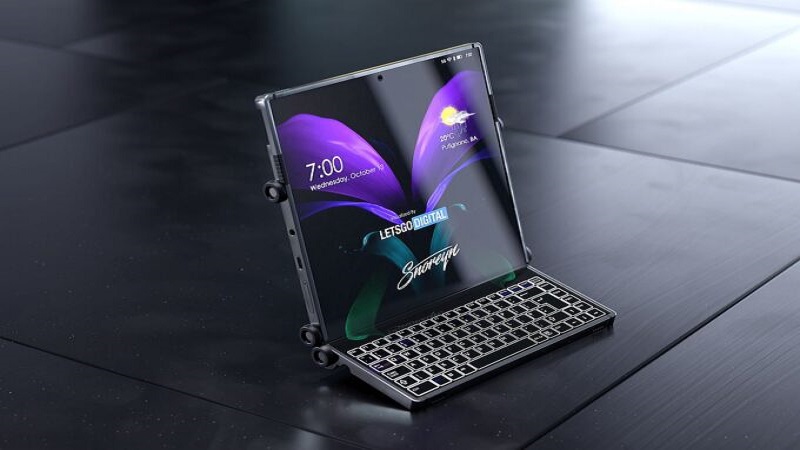 The hinge part, this smartphone has a completely new hinge, slightly protruding from the case, but it offers other usage modes such as laptops and tablets. Creates a multifunctional device.
The use of double hinges on the Dual Fold is intended to help secure the device firmly. The bottom portion of the screen can be used as a keyboard, while the top and also the largest part of the screen is used for displaying content.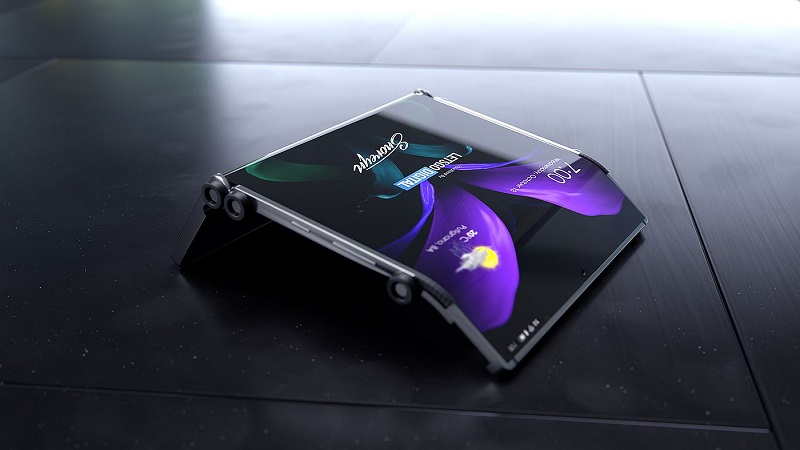 To aid laptop mode, Samsung has also included a handy, solid-looking kickstand. This allows you to set the device for long periods of time and use it as a laptop screen without any problems.
However, the drawback on the device lies in the double fold on the screen and the surrounding area is subjected to excessive force. This can cause the screen to become damaged easily.
How would you feel if this Galaxy Z Dual Fold was released? Leave a comment in the section below.