Introduce: Specialized site to share, guide and update good techniques about programming, applications, servers, blogs, Network cloud, secure storage, ... and New Trends around the world.
---
First impression of Apple Watch SE: Comfortable, friendly and luxurious, but the price is less than 7 million VND
---
Not just launching the Apple Watch S6, Apple also launched an impressive shortened version of the Apple Watch SE. Although the price is reduced, the watch is still fully integrated with the necessary features and amenities. Let's experience the first impressions of the Apple Watch SE.
See also: First impressions of Apple Watch S6: Measure both blood O2 concentration, smooth with Apple S6 chip
1. The design of the Apple Watch SE is simple but still not inferior
I don't think Apple will ever release the Apple Watch SE version. However, what came when Apple released this shortened version immediately after the launch of the Apple Watch S6. In general, the Apple Watch SE does not have too many strange changes while still owning the familiar square shape, slightly curved edges and the Digital Crown button on the right.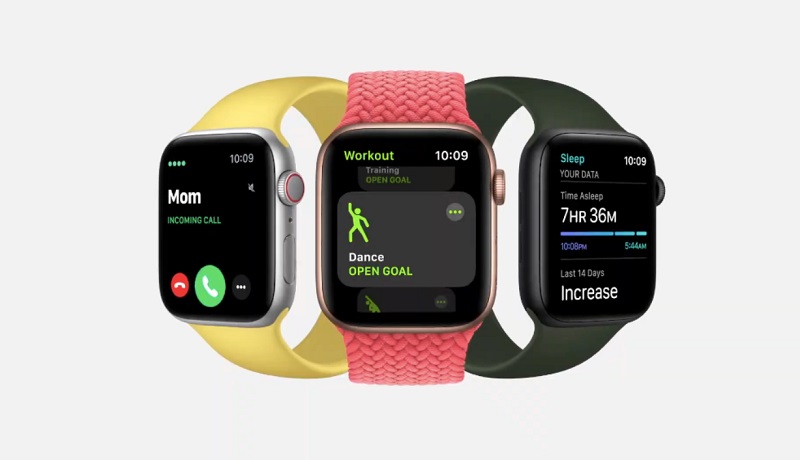 Design of Apple Watch SE models. Source: Apple
Apple Watch SE will be available in two versions with a size of 40 mm and a size of 44 mm. Although the product is aimed at children, the company still attaches great importance to visibility, so a large size not only makes it easy for small children to manipulate but also highly aesthetically pleasing. .
In Apple Watch S6, we will have seamless and elastic strap, Apple Watch SE also owns this new generation strap design. In addition, the watch is finished from luxurious metal material and has a toughened glass front.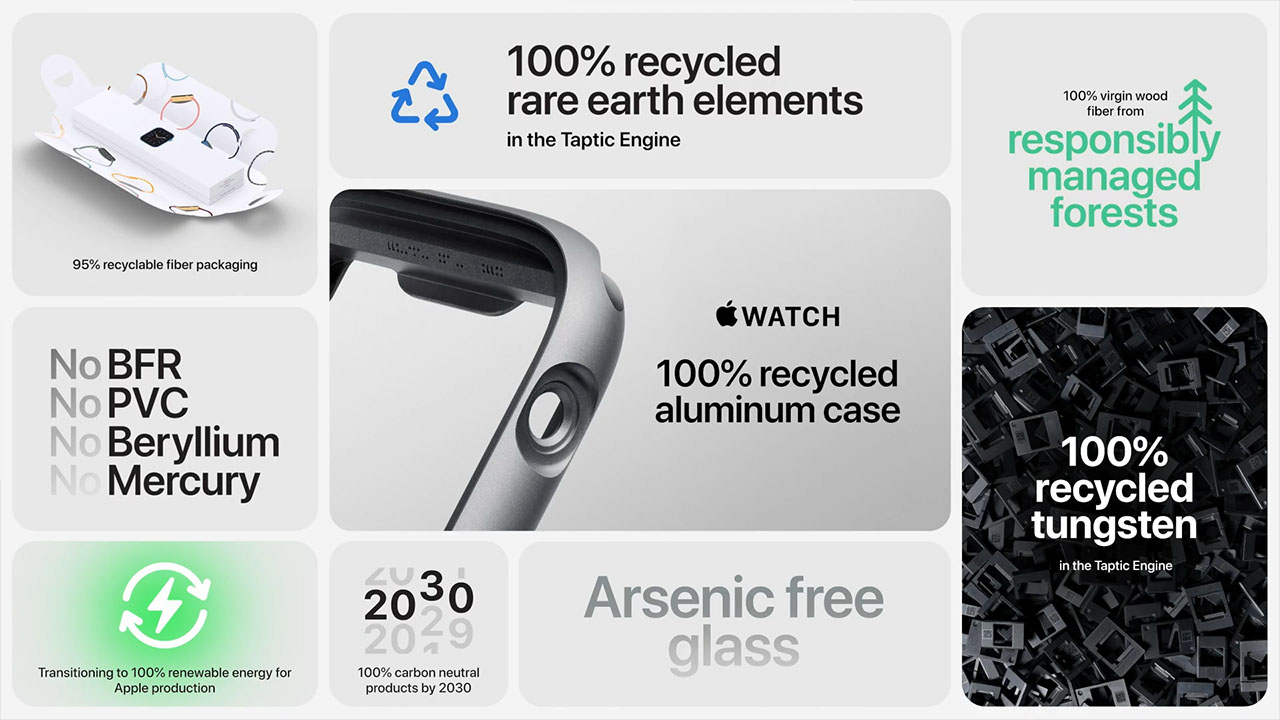 Apple Watch SE owns a design completed from recycled metal. Source: Apple
Although the product is designed to serve young users, Apple is not sketchy when perfecting the overall design in a thorough manner. The design of the watch does not have too many complicated details, so it looks quite harmonious, eye-catching.
2. The Apple Watch SE is attractive with great support from the Apple S5
Wondering what hardware specs the Apple Watch SE has? Take a look at the photo below: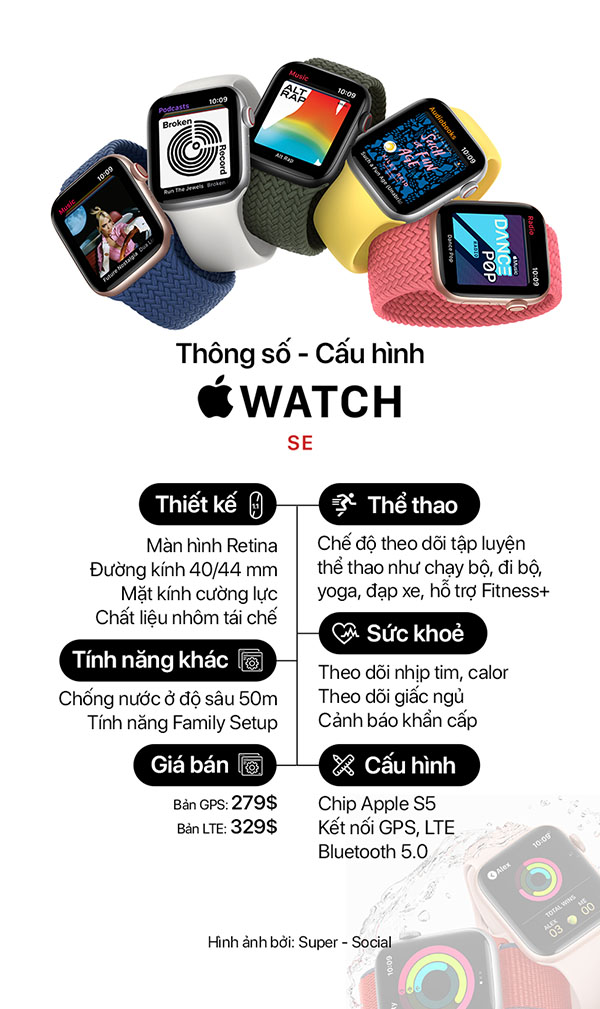 Hardware configuration of Apple Watch SE.

Although it is a shortened version, the Apple Watch SE is still equipped with a Retina display that offers high brightness for outdoor use, good contrast and the ability to display sharp details. The screen surface is protected by tempered glass to give you more peace of mind when wearing the watch in your hand.
It is commendable that the Apple Watch SE is equipped with an Apple S5 processor, with performance 2 times faster than the Apple S3 chip. The machine is fully integrated with necessary features including: communication, emergency call, .... and these are essential features for young users.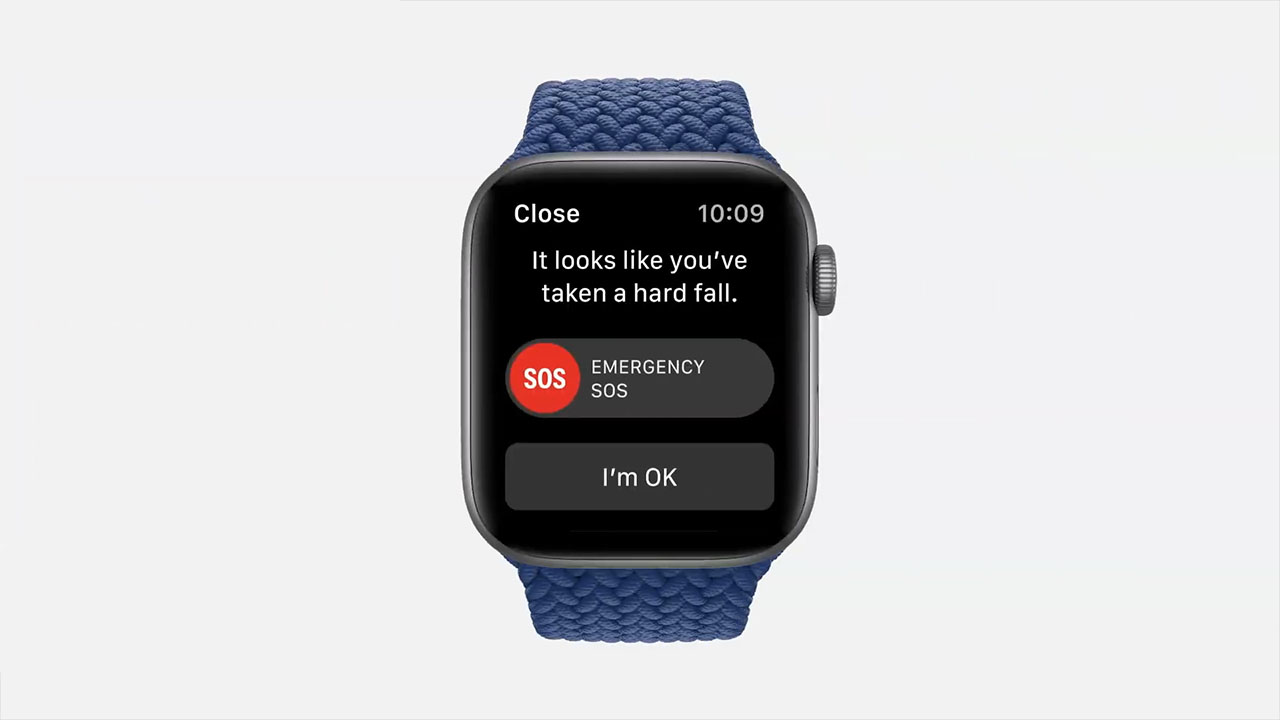 The Apple Watch SE comes with an emergency call feature. Source: Apple
Of course, the watch is also waterproof at a depth of 50 meters, supports Bluetooth connectivity, GPS, LTE, ... to provide the best experience possible. The price of the Apple Watch SE is as follows:
Apple Watch SE GPS version: 279 USD (about 6.46 million VND).
Apple Watch SE LTE version: 329 USD (about 7.62 million VND).

3. What's Inside Apple Watch SE
Users not only care about appearance but also pay much attention to the internal features of this shortened watch. But rest assured, this Apple Watch SE will still bring the best possible experience when it has a lot of exercise and fitness features to improve your health.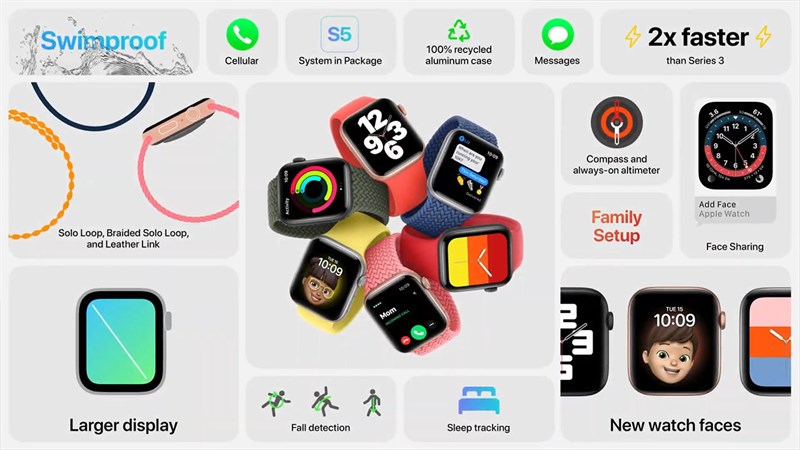 All the attractive features on the Apple Watch SE. Source: Apple
But perhaps, the feature that mothers love on the Apple Watch SE is Family Setup. This feature allows parents to monitor their children step by step, even what they do, what they play, .. will be recorded by the clock and notified to parents. The usefulness of this feature is undisputed.
With a smart watch like the Apple Watch SE here, features such as heart rate measurement, calorie measurement, ... are integrated in the internal software and serve users wholeheartedly. Apple Watch SE is not only a companion but also a technologist, following you in every movement and providing training advice from parameters displayed on the screen.
Summary:
Maybe many of you think that few people care about Apple Watch SE where. But think about it, although not as attractive as the Apple Watch S6, but this shortened version has all the necessary features, the price is also better. So should you think again?