Introduce: Specialized site to share, guide and update good techniques about programming, applications, servers, blogs, Network cloud, secure storage, ... and New Trends around the world.
---
Enhance PC security with advanced technologies from HP
---
HP Inc has just announced state-of-the-art security solutions that provide comprehensive protection for businesses and remote workers, thereby confirming HP's leadership position in the field of computer data security. New products include HP Pro Security Edition, HP Proactive Security and HP Sure Click Enterprise.
Security threats are constantly emerging, disrupting and seriously affecting the day-to-day business operations of businesses. Given the pervasive reality of teleworking, companies need to be aware of the growing security risks. According to statistics, more than 80% of home router devices are likely to become vulnerabilities that cause network attacks. In addition, email also poses serious threats to organizations with more than 90% of malware infections on computers originating from attachments, and 96% of intrusions detected only. after months.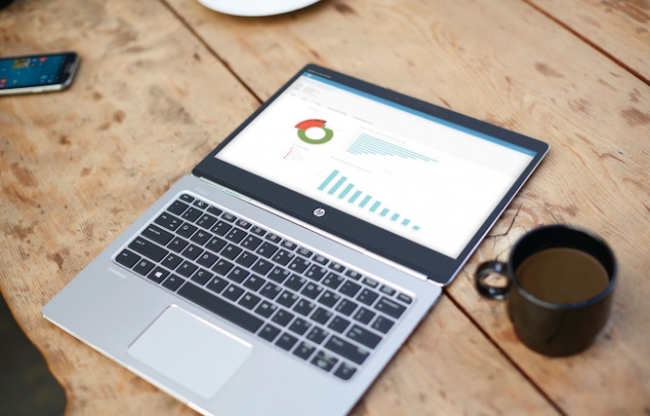 Mr. Lim Choon Teck, General Director of HP Vietnam said: "Personal computers play a more important role than ever, so the security of this device is always on top priority. As security threats increase, we really need solutions that can afford to protect, detect, and recover. HP's new products are a unique blend of cloud computing, artificial intelligence, and its hardware-enhanced security technologies to help protect your business from ever-changing threats. in every segment - from small businesses to large corporations. "
HP Pro Security is for small and medium businesses
HP is expanding its hardware-enhanced security solution package built into PCs to provide simple, intervention-free, deep security solutions for small and medium businesses. HP Pro Security Edition is an end-to-end security application on Windows 10 that features leading-edge advanced isolation and deep learning technology, providing comprehensive security for small and medium businesses. Security bundles include HP Sure Sense Pro - deep learning protection solution applying artificial intelligence and HP Sure Click Pro helps protect computers by isolating browsers, files and applications.
The combined power of enhanced versions of HP Sure Click and HP Sure Sense complement each other, and are underpinned by cloud deep learning for seamless, seamless software connectivity and updates. threats and application security status monitoring. This mechanism forms a closed loop that protects the computer from various types of malicious code. This comprehensive protection is effective against all current and future attack modes, helping to combat threats that traditional anti-virus software cannot address.
Security Services for Midsize Business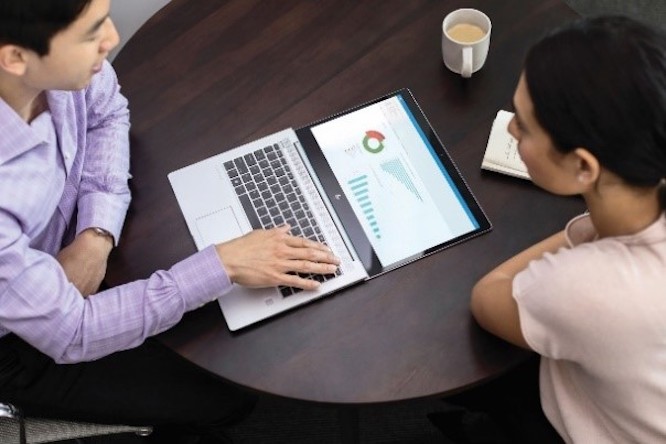 HP Proactive Security is the leading innovative endpoint security service.
HP Proactive Security is the world's most advanced end-to-end security service. Prioritizing protection, HP Proactive Security helps small and medium-sized businesses defend against attacks without changing user behavior or increasing the workload of IT departments. The service's state-of-the-art protection is monitored and managed by HP's network security experts, so your data and devices are strictly protected through multiple layers of security. Advanced isolation and deep learning technology to protect terminals and minimize risks to businesses.
In addition, the solution also provides comprehensive reporting of the security status of the device, giving detailed findings of the attacks blocked from HP TechPulse. This information can be easily accessed thanks to the simple control panel interface, making it comfortable for employees to work from anywhere.
The top defense class for large corporations
Designed for businesses and government organizations, HP Sure Click Enterprise is the leading secure endpoint application containment and containment solution, protecting enterprise endpoints from sophisticated homogeneous attacks. real-time detailed threat intelligence for the security department. In addition, the solution also helps protect computers at runtime with the ability to isolate each task and create virtual machines, helping to protect all users inside and outside the network from intrusions and attacks. or steal data.
HP Sure Click Enterprise supports all devices running Windows 8 and 10, minimizing complexity and enhancing comprehensive protection against ever-increasing network attacks. In addition, the solution also adds features such as protection of user credentials from phishing attacks and automatic threat analysis based on cloud computing technology. This solution supports large-scale deployment with rigorous security management policies, can be deployed by an on-premises server or by HP cloud storage with ISO 27001 / SOC2 Type II certification. .
Download the free HP Sure Click Pro app
HP strives to support modern users by maximizing network security, especially for customers and end users working from home. HP will make HP Sure Click Pro available free through September 30, 2020 to help protect users from security threats on the web, email, and documents. In addition, HP Sure Click Pro also enhances the capabilities of existing HP Sure Click software with additional features such as editing Word and Excel documents in a standalone mode for added security. Offer applies to both HP Windows 10 PCs and non-HP computers.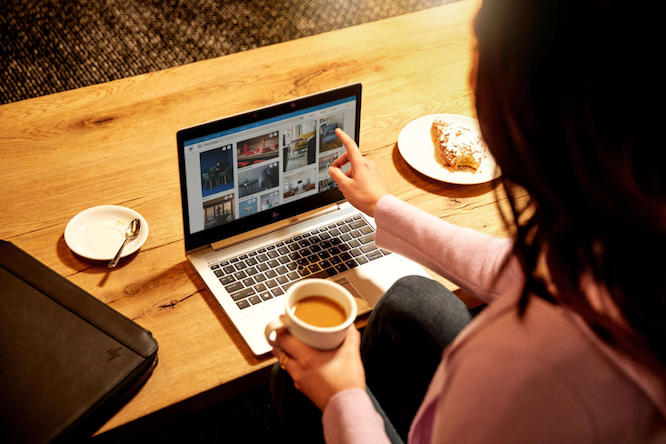 Release time
HP Pro Security Edition is expected to be pre-installed on HP Elite computers on sale from summer 2020.
HP Proactive Security is currently rolling out to a limited number of trial customers, scheduled to be available to customers and partners globally by April 2020.
HP Sure Click Enterprise is scheduled for release in May 2020.
HP Sure Click Pro can be downloaded for free on HP and non-HP devices through September 30, 2020.